4 Basic Training Tips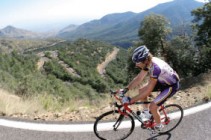 Train for the terrain, meaning if you're training for a hilly ride, be sure to include hills in your training rides.
Write it down. Keep a training diary, log on your phone or use a spreadsheet. Include how the ride made you feel, how far you went and what you ate before the ride. Add in any other details that may help you plan for future rides.
Adjust. As you settle into longer distances, make adjustments. How's the saddle, your padding in the shorts, shoe angle etc.? Find the comfort now so you can make the most of the ride you're training for.
Take time to recover. Your muscles need time to rest and re-build. Anything you do on a recovery day should be light duty and under an hour. These rest weeks can do wonders for the body and mind.