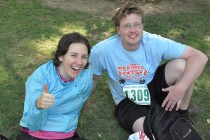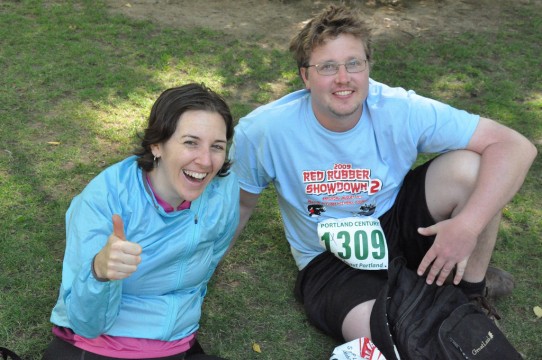 In the cycling world, a century ride (100 miles) is the pinnacle distance to achieve – a crowning moment of pride. If you've never completed a century but think this just might be your summer do to it, we're here to be the tailwind that helps you cruise through those miles.
Organized rides are a great way to achieve a century. Support along the way means you don't have to carry much of anything and rest stops will keep you well fueled. And the finish line parties most rides have are a great motivator to keep you cranking.
It's easiest to reach your 100 mile goal with solid riding and some training. Start by riding nearly daily, even if it's just to work and back. Head out on the weekends of for longer rides. Going the distance doesn't require going fast, but it does require stamina. Keep riding and push yourself to go further than you have before.
Reward yourself! This means your muscles, body and your mind. Stretch gently after your ride, nourish yourself with healthy foods and reward yourself with tasty treats. Don't be shy about taking an extra serving of pie.
You can do it! We look forward to hearing from those of you who are riding your first centuries. Tell us about it on Twitter @ORbike or send us an email, Rides@ORbike.com.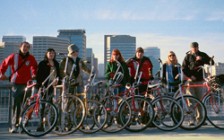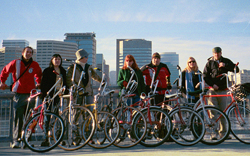 It's summertime which means you'll be seeing a lot more of Portland's all-Schwinn bike gang the Belligerantes, and this year they're celebrating their 15th Anniversary.
These retro-loving riders roll out to events, cycling or not, all over town. The Belligerantes love participating in parades and any opportunity to show off their sweet bikes and stylish riding tricks. They arrive in style and park their bikes in one neat line, like Harley riders.
The Belligerantes' signature bike features dramatically high ape handlebars on an old Schwinn, known as the Mega-Ray. Their club motto is "If it ain't Schwinn, don't bring it in" but, truth be told, they say they have a soft spot in their hearts for all bike enthusiasts and as long as you're on a bike, they'll welcome you like family.