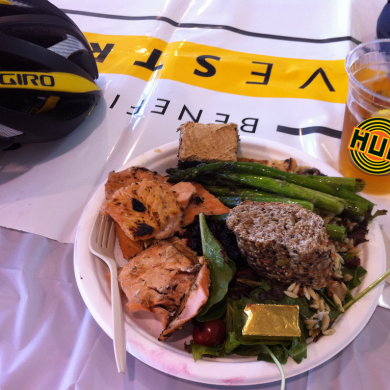 Share your favorite biking memories from the 2012 season.
Our bike use is evolving and expanding. Tell us how you bike.
Buying for bikers has never been easier Not all cyclists should be gifted alike, and we know what they want.
The popular mt. bike trail Waldo Lake Trail has been officially declared epic.
Don't let shrieks ruin your ride. How to make it a sweet adventure when biking with kids.
Winter can really take its toll on you. So how do you stay fit?
New efforts could allow mt. bikers access to the Pacific Crest Trail.
The Bike Love documentary follows one woman's transition to a bike lifestyle.
All you need to know about fenders. We've compared clip-on, clamp-on, full fenders.
If you can hear it, so can others.