Enter to Win a Jersey from Portland Jerseys!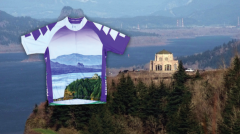 Select your ride-day jersey wisely; you never know what ride along conversations may be sparked as a result. Portland Jerseys understands the magnitude of this game-day apparel choice, that's why they're giving away a free jersey to one lucky ORbike fan every month! Simply enter your email address below.
Portland Jerseys is a local company with some of the coolest jersey designs on the market. They also make it easy for to place group orders for bike clubs, teams or just a few friends who want to look stylish together.
We like what these folks are all about.
100% Guarantee
Portland Jerseys stands behind their quality materials and expert craftsmanship. "If any one of your jerseys has a defect in material, design, or production, we promise to replace the garment, or refund your money, within 90 days – no questions asked."
Speedy Production
Portland Jerseys has the fastest turnaround time in the industry – your jerseys will arrive within 30 days of placing your order. Most companies make you place your order three months before your event, AND require a 50% deposit! We've alway through that, in this day-and-age, that seems pretty ridiculous. Which is why we love the Portland Jerseys turnaround.
FREE Graphic Support
The sublimation process produces extremely vibrant colors and provides an unrestricted print area – super cool. The experienced in-house artists of Portland Jerseys can help you maximize these potentials within your design. They will also scale your one design across all sizes. That means that your XS jerseys have the same design as your XL jerseys – something that's not often the case with other jersey production companies.
BONUS! Every jersey plants a tree
Their non-profit partner plants a tree for every jersey that they create. Feel good knowing that you are doing your part to help combat global warming.
ENTER TO WIN!