We love to promote events in Oregon and to help you find your next bike adventure! Please note – ORbike does not organize rides. Always verify event details with the event organizer before heading out for the day.
ORGANIZERS: ORbike goes out to 50,000 regional cyclists. How are you promoting your event this season? Contact us!
Chuckanut Classic
August 26, 2018
$1 – $70.00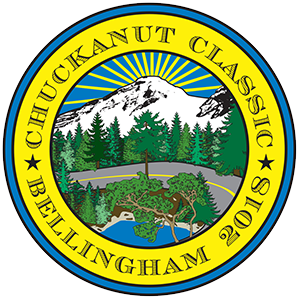 Ride the Chuckanut Classic on August 26, 2018!
Where the Cascade Mountains Meet the Sea
The Chuckanut Classic (formerly Chuckanut Century) is the Mount Baker Bicycle Club's signature ride. Come join us and ride one of the most scenic rides in Washington. With many routes offered you can pick your distance ranging from 25, 38, 62, or the full century of 100 miles. If you'd rather bring your family on a shorter guided ride, join the family-friendly 10-mile jaunt with treats, entertainment, and other on-route stops and surprises for kids.
No matter which route you choose, you'll be treated to Whatcom County's finest roads and sights. As you ride the south loop you'll have views of the San Juan Islands while overlooking Bellingham, Samish, and Padilla Bays along with stunning views of Chuckanut and Blanchard mountains, also known as "where the Cascade Mountains meet the sea."
The north loop offers spectacular views of Mount Baker as it stretches to meet the sky, as well as incredible views of the Canadian Cascades, Mount Shuksan, the Twin Sisters, Birch Bay, and Vancouver Island.
The 25 mile loop is perfect for those new to an organized event and ready to try a longer ride on their own. The 100 mile century is a great way to push yourself to an extra long distance while being supported along the way.
Although all cyclists should be prepared when they take to the roads, you can enjoy the added security of knowing that there is ride support if needed and rest stops with a wide variety of high-energy food and drink along all of the routes.
The 10 mile jaunt is a guided option for families and children, with ride leaders for extra security to help those unfamiliar with group riding.