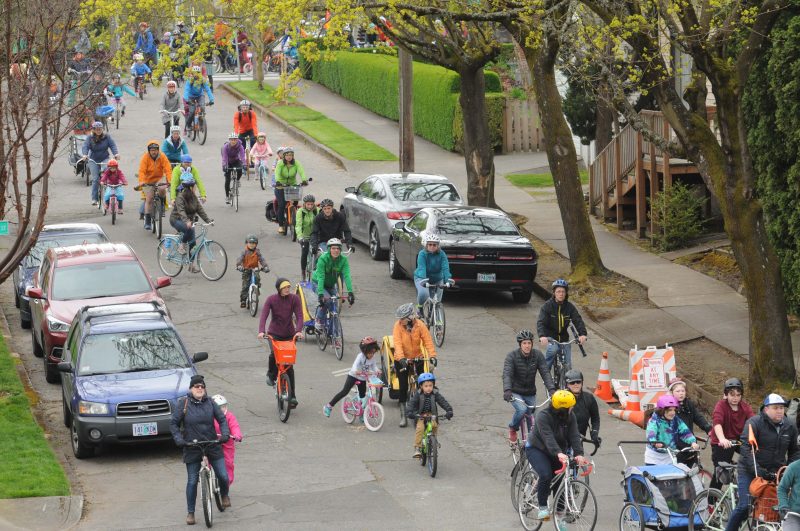 Celebrate Earth Day in Northeast Portland with Kidical Mass PDX! We'll ride from the Alberta Park playground to Fernhill park on neighborhood greenways. The ride is a 3 and a half mile loop, with a break at the Fernhill Park playground in the middle, so its suitable for all but the youngest riders.
We ride slow enough for little pedalers. Kids should wear a helmet, be able to ride in a straight line, start and stop. Cargo bikes, tandems, trailers and tag-a-longs are great too. We'll ride together as a group, rain or shine, because kids are traffic too! Come ride with us!
Alberta Park, NE Killingsworth & NE 19th Avenue (Meet at the playground, at NE Jarrett & 19th) 1:30pm Sunday April 22nd.
-Joseph, Kidical Mass PDX, joseph.eisenberg@gmail.com, kidicalmasspdx.org