We love to promote events in Oregon and to help you find your next bike adventure! Please note – ORbike does not organize rides. Always verify event details with the event organizer before heading out for the day.
ORGANIZERS: ORbike goes out to 50,000 regional cyclists. How are you promoting your event this season? Contact us!
Reach the Beach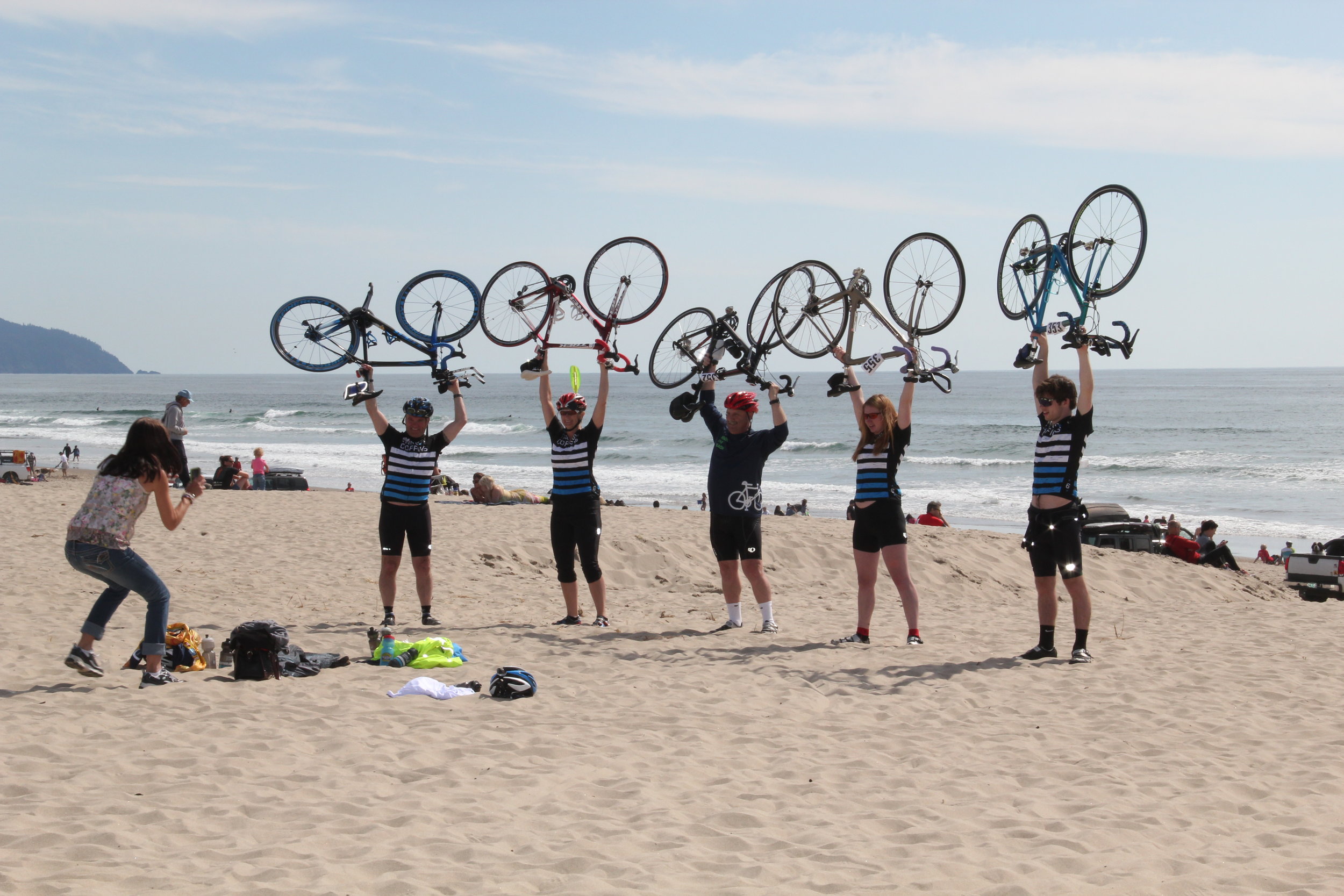 For the past 27 years, participants from avid cyclists to asthma sufferers have ridden together in honor or memory of those whose lives have been touched by lung disease, COPD and asthma at the American Lung Association's annual Reach the Beach ride in Oregon. With a goal to raise $750,000 for lung disease research, patient education and advocacy, more than 3,000 riders will pedal Oregon's scenic backroads on Saturday, May 20th, enjoying fresh air, great scenery and camaraderie on their way from Portland to the Oregon Coast along four different cycling routes.
Professional racer Chris Horner will be joining cyclists on the 104-mile Reach the Beach route this year. Horner, who lives in Bend, Oregon, is a Vuelta a España Champion, seven time Tour de France competitor, 2012 US Olympian, and Giro d'Italia competitor. Horner is battling a chronic respiratory illness that he developed in 2009 during one of the stages of the Tour de France. "Healthy lungs are needed to ride a bike at any level and my illness mirrors what millions of asthma and lung disease sufferers struggle with daily," said Horner. "I am honored to ride with other cyclists to bring awareness and help raise funds to fight for clean air, healthy lungs and critical research."
For more information and to register visit www.reachthebeach.org