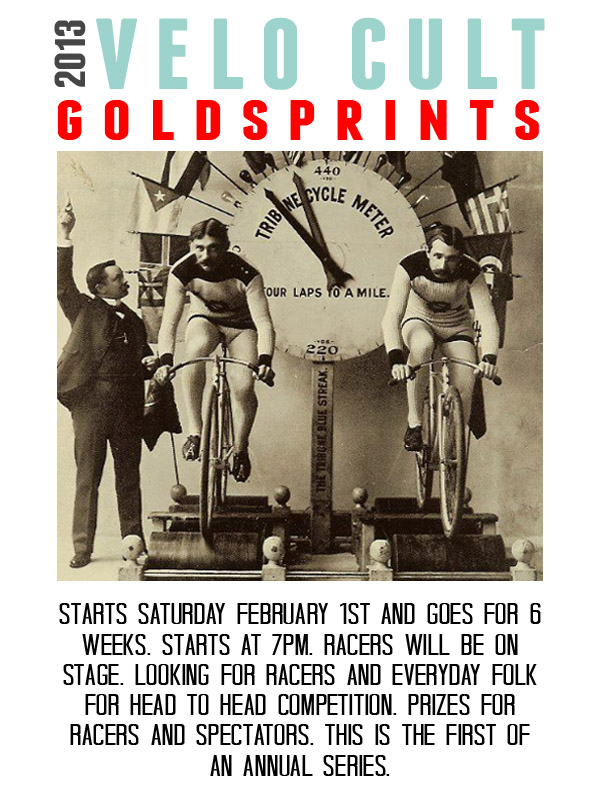 Speedy Racers and plain ole biking folks will go head to head in a stationary competition that pits two racers against each other to ride as fast as possible in the largest Goldsprints competition in PDX history.
VeloCult bike shop and bar is hosting this weekly showcase, which is known for crowds of heckling, jeering and cheering bystanders and ridiculously entertaining antics. The races begin every Saturday at 7pm.
There are prizes for spectators and racers and anyone can compete. This event is the perfect excuse to hang out at VeloCult, known for their fine beers, pour-over coffee and walls lined with enticing bikes and vintage bike paraphernalia.