@ORbike at Interbike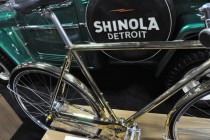 Interbike is the largest bicycle industry expo in the Unites States, a grand affair that happens every year in Las Vegas. So we're going. We'll be reporting on the latest gear, fashion and accessories that we think will be of interest to the ORbike readers.
Follow us @ORbike on Twitter and Instagram with hash tag #Interbike for updates and photos.