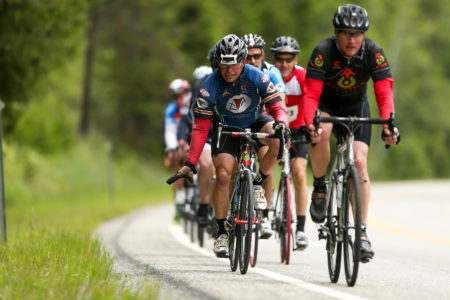 Our 6-day event covers 370 miles/595 kilometers and showcases the International Selkirk Loop's spectacular scenery – majestic mountains, beautiful lakes, rivers and the world's longest free scenic ferry. We also have the best SAG support of any ride – so if you need a lift, no problem. There will be a few climbs to challenge you, but it will be the scenery that will take your breath away.
The Sandpoint Rotary's 12th annual CHAFE 150 ride starts and finishes at City Beach Park in Sandpoint Idaho.  Challenge yourself to a one-day 150 ride through North Idaho and Western Montana.  Multiple ride options are available including 100, 80, 40, 30 miles and new this year a 8 mile family fun ride complete with kids activities.  Great support, incredible rest stops and a fantastic breakfast and after-ride party on the beach.  Voted third best charitable ride in the U.S. in 2018 by Bicycling Magazine.  Ride…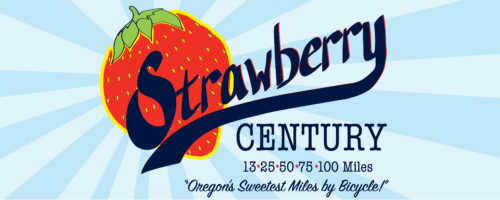 In 1870, Oregon pioneer, James Lindley, planted a modest crop of strawberries in the fertile soils of the Mid Willamette Valley. Within half a century, other local farmers followed suit, and more than 600 acres of strawberry crops existed in and around the Lebanon area, close to the banks of the Santiam River. The small rural town of Lebanon, Oregon quickly became known across the country for its sweet, deep red, strawberries, producing and exporting as many as two hundred tons of fresh strawberries a…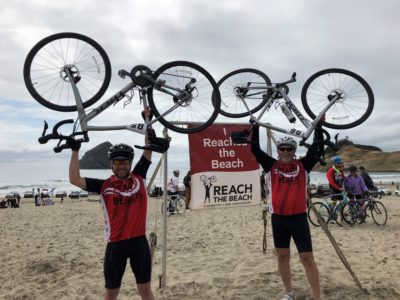 The Best Supported Ride in the NW has a new route! Check out Reach the Beach on May 18, 2019 for the kickoff to the Oregon cycling season! With 4 start locations, and the awesome finish line party on the beach in Pacific City at the Pelican Pub, you'll want to come back year after year with 3,000 of your closest cycling buddies. Learn more and register online at www.reachthebeach.org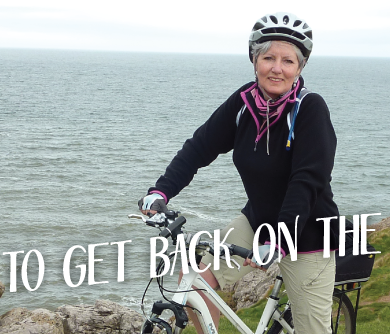 Sometimes it's hard to get back on the bike because the basics of riding seem intimidating. Expert instructor Tori Bortman shares her wisdom.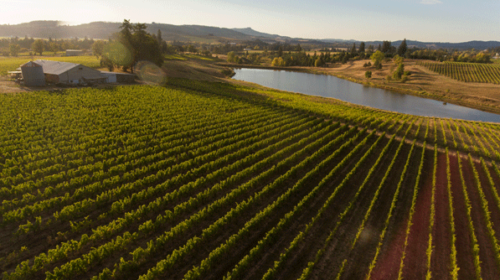 If you fancy yourself a wine lover, this is the ride for you.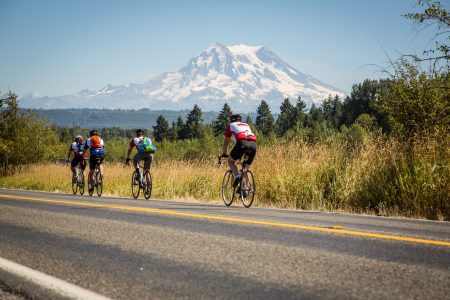 Mary Bridge Children's Courage is a weekend cycling adventure benefiting patients and families served by Mary Bridge Children's Hospital & Health Network. From newcomers to veteran cyclists, Courage has rides for everyone. Join us for the 3.75-mile Rainier Fat Tire Ride & Run; 23-mile Cascade Cruiser; 50-mile Tahoma Half Century; or the two-day, 144-mile Northwest Brew Thru. Ride as an individual or create or join a team. Grab your bike, grab your friends and family, and Ride for Kids, Ride with Courage. Sign up today…


Come for the pie, stay for the ride.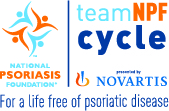 With your choice of an 8, 26 or 62 mile route, plus a 1-mile family-friendly loop around the park, there's a ride for everyone! All routes include rest stops, SAG vehicles, bike mechanics and roving ride marshals throughout. Arrive early to fuel-up on a complimentary continental breakfast and meet your fellow riders. Upon completing your ride, enjoy lunch, wine and and beer, and live music as we celebrate your accomplishments and success towards finding a cure for psoriatic disease.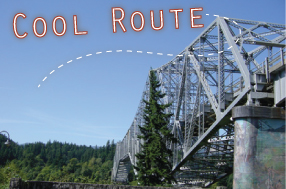 89 miles, waterfalls and more!