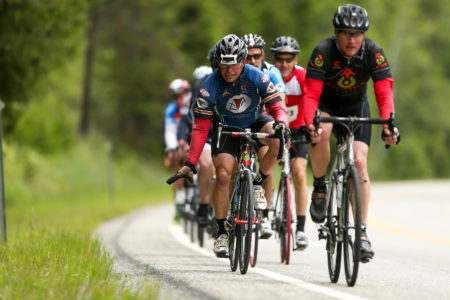 Our 6-day event covers 370 miles/595 kilometers and showcases the International Selkirk Loop's spectacular scenery – majestic mountains, beautiful lakes, rivers and the world's longest free scenic ferry. We also have the best SAG support of any ride – so if you need a lift, no problem. There will be a few climbs to challenge you, but it will be the scenery that will take your breath away.
Registration Open at 7:30 am The Peach of a Century is the last of the premier supported bicycle event rides hosted annually by the Salem Bicycle Club. This is the 32nd year of the Peach. The ride is open to all bicyclists who agree to Share the Road with other road users by riding safely, lawfully, and courteously. The Peach of a Century is not a race and will proceed rain or shine. Each participant must wear a helmet that meets CPSC requirements. There is no mass start….


Celebrate the beauty of nature, cycling, community, and cuisine at this gorgeous event. This is no ordinary social ride! Salmon Cycling Classic offers something for cycling enthusiasts of all levels with a 90K, 60K, and free 25K Family Ride. Registration for the 60K and 90K rides includes a professionally catered Cedar Plank Salmon Feast, a specially designed salmon medallion (first 250 participants), and a chance to win one of several exciting prizes. Friends, family and riders on the 25k course can buy tickets to the…
The 17th Annual Mt. Adams Country Bicycle Tour is a glorious opportunity to ride the the beautiful Mt. Adams countryside with well marked routes, safe sag support, and, of course, the wonderful weather we're known for. Choose from the 11.5-mile Family Friendly Ride (Trout Lake Valley), the 51-mile loop through Trout Lake – BZ Corner – Glenwood and back, the 54-mile Forest Loop (up and down the flanks of Mt. Adams), and the 105-mile Infinity Ride (51 + 57 revised mile loops). Registration is open…
The Sandpoint Rotary's 12th annual CHAFE 150 ride starts and finishes at City Beach Park in Sandpoint Idaho.  Challenge yourself to a one-day 150 ride through North Idaho and Western Montana.  Multiple ride options are available including 100, 80, 40, 30 miles and new this year a 8 mile family fun ride complete with kids activities.  Great support, incredible rest stops and a fantastic breakfast and after-ride party on the beach.  Voted third best charitable ride in the U.S. in 2018 by Bicycling Magazine.  Ride…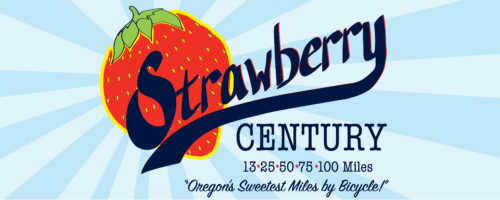 In 1870, Oregon pioneer, James Lindley, planted a modest crop of strawberries in the fertile soils of the Mid Willamette Valley. Within half a century, other local farmers followed suit, and more than 600 acres of strawberry crops existed in and around the Lebanon area, close to the banks of the Santiam River. The small rural town of Lebanon, Oregon quickly became known across the country for its sweet, deep red, strawberries, producing and exporting as many as two hundred tons of fresh strawberries a…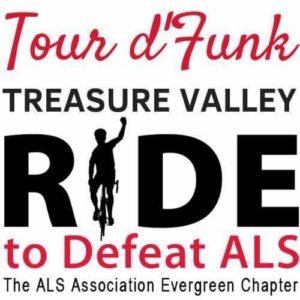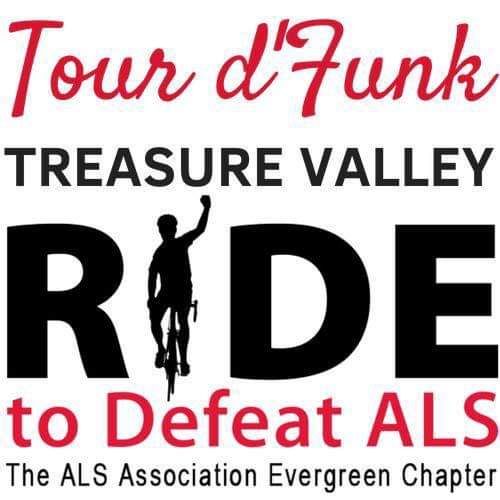 Welcome to "Tour d'Funk" Treasure Valley Ride to Defeat ALS! Our one day cycling event includes participant support from start to finish, with crewed stops, volunteers, and a safety team. The ride starts and finishes at Stephen C. Guerber Park at the Sunrise and Sunset shelters. We will be raising funds to fight Lou Gehrig's disease. We encourage our friends living with ALS and their caregivers to join the event. ABOUT REGISTRATION How to Register? You can register online in three ways:…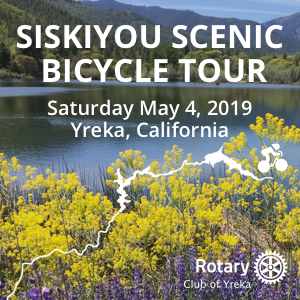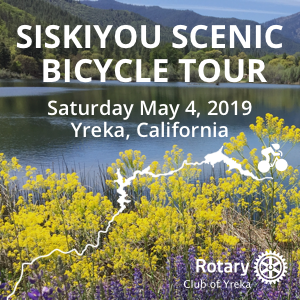 Ride through beautiful Siskiyou County, CA- just south of Ashland. Rides of 81, 69, 38, 21 and 8 miles. Elevation gain of 4,592 down to 459 ft. Something for the entire family. Rides start and end at Upper Greenhorn Park in Yreka, CA. The longest ride goes around Irongate and Copco Lakes on the Klamath River. Spectacular scenery. Great post meal feast with entertainment by the Shasta Taiko Drummers. Visit us at www.siskiyoucentury.com for complete ride information, route info, maps and to register. The 2…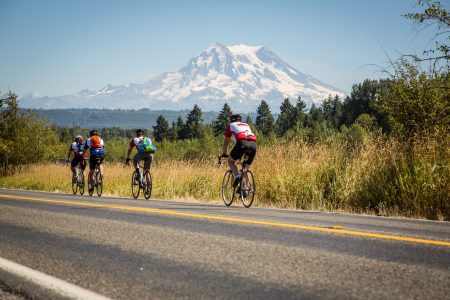 Mary Bridge Children's Courage is a weekend cycling adventure benefiting patients and families served by Mary Bridge Children's Hospital & Health Network. From newcomers to veteran cyclists, Courage has rides for everyone. Join us for the 3.75-mile Rainier Fat Tire Ride & Run; 23-mile Cascade Cruiser; 50-mile Tahoma Half Century; or the two-day, 144-mile Northwest Brew Thru. Ride as an individual or create or join a team. Grab your bike, grab your friends and family, and Ride for Kids, Ride with Courage. Sign up today…

Join us in the fight against diabetes in our annual Tour de Cure! Ride, run or walk your way along a variety of routes to show your support for those living with diabetes on Saturday, July 28th at AmberGlen Park in Hillsboro. Registration is only $25 through July 1st. Register today atwww.diabetes.org/tourpdx!