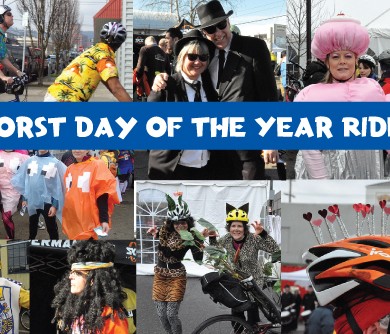 You don't want to miss this anniversary ride. Here's how to make the most of the Worst Day of the Year Ride.
Join the Salem Bike Club for an opportunity to spin your wheels and meet some new people. Various times and rides – see the website for details and confirm the ride is happening. Most rides are rain or shine, but it's always a good idea to confirm.
Morning, night, whatever your schedule allows, the Salem Bike Club has regular weekend rides so you can get out, meet some new people and spin your wheels rain or shine. Various times and locations, see their calendar for details. You don't need to be a Salem Bike Club member to test our a ride with them.
This wacky fun ride is not to be missed! All new routes for 2016. Celebrating their 15th anniversary.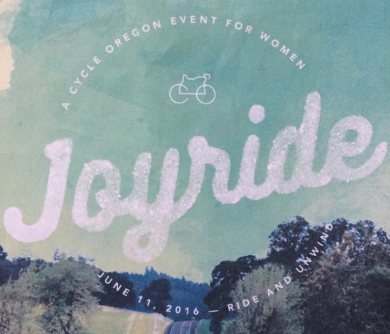 Cycle Oregon launches Joy Ride, a new women's bike ride in the Willamette Valley of Oregon.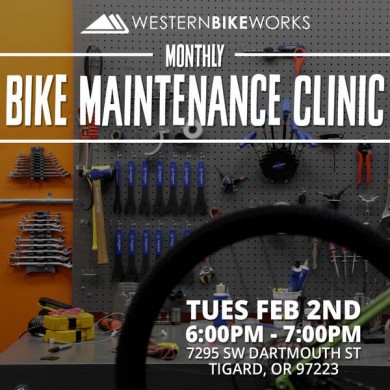 We're offering a free hands-on lesson from the pros at our Tigard shop the 1st Tuesday evening of every month. Don't get caught out on the roads this year! Join us on March 1st at 6:00pm for a Flat Repair Clinic. It lasts about an hour and you're welcome to bring your own bike.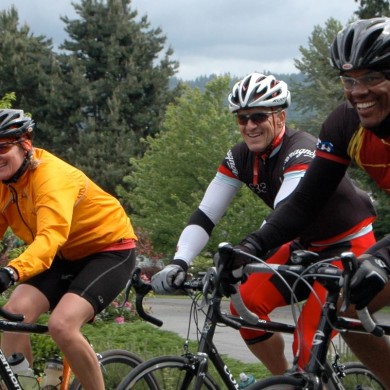 Whether you choose the traditional 7 Hill Route (approximately 40 miles), the popular Metric Century Route, or the challenging Century Route, you'll enjoy the beautiful scenery. Travel at your own pace through urban, suburban, and rural roads, on a holiday when cyclists seem to outnumber vehicles.
Join us rain or shine for our weekly Sunday Morning No-Drop Road Ride. Meet at our NW 17th/Lovejoy store at 10:00am (roll-out at 10:15am). Plan on a 2 hour training ride, expect an average of 18-20 mph, 31 miles, 3,400 ft of climbing. Complimentary Stumptown coffee from our Corsa Cafe pre and post ride. Please note, this is a fast paced training road ride, proper road gear and bikes are required. We'll regroup at the top of climbs.