Zip it like a regular jacket but on your legs.
Rain pants are not all created equal and too often we don't put them on because they're a hassle.
That's why we were so pleased to try out the Legs Jacket rain pants from VEAR. What we love most about these pants is that the waist comes together with snaps and then the zipper goes from the waist down to the ankles. It's hard to describe, somewhat like the way a diaper is affixed. Basically, it means you don't have to take off your shoes, don't have to struggle to get your rain pants over your regular clothes. It's easy.
Click to Watch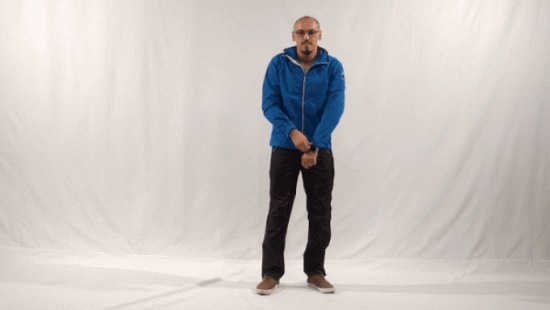 The pants also come with simple shoe covers, just enough to keep the tops of your shoes dry in a standard commute.
This Kickstarter-funded product far exceeded their goal and is now in production for pre-orders.
The Drawback
These pants are like the Art of Survival Century: Flat, flat flat. If you've got a belly or a booty, they probably won't be all that comfortable.
You can read more about it here.