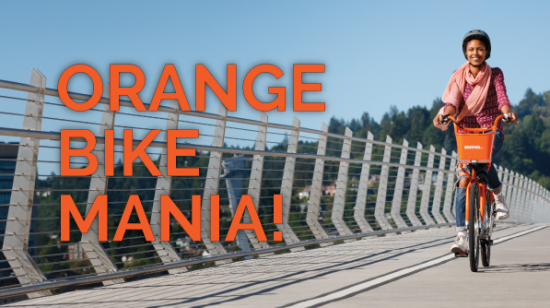 BIKETOWN Bike Share is Coming!
Have you seen those bright orange bike parking stations popping up all over town?< BIKETOWN, the City of Portland's new bike share program, is launching on July 19 with 1,000 bikes at 100 stations throughout the city. BIKETOWN is a fun and affordable way to get around town. Even though you own a bike, it provides a convenient option – perfect for one-way trips, spontaneous rides and when you have visitors in town. You could use a bike share to commute to work or school, run errands, or while your bike is in the shop for repair.
The first 1,000 people to join before July 19th are anointed "Founding Members" and get to be the first to use the new system. Founding Members will also be given a limited-edition Member Card and BIKETOWN T-shirt.