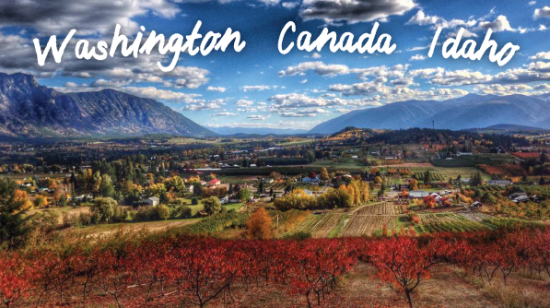 Cycle the Selkirk Mountains
WACANID | September 11-16 – Washington, Canada, Idaho
Cycle the International Selkirk Loop on this six-day journey that covers 370 miles and showcases the loop's spectacular scenery – majestic mountains, beautiful lakes, rivers and North America's longest free ferry ride. There are a few hills for extra reward, and the scenery is well worth every bit of climbing you'll conquer.
It's such a thrill to ride through two states and two countries on this exciting ride. The support is top notch and the other riders are friendly. WACANID is your chance to truly get away from it all on a ride you'll remember for life.
Designated by the U.S. Department of Transportation as one of the "Top 10 Scenic Destinations in the Northern Rockies"
Named "Best of the Roads" by Rand McNally Road Atlas
Named the "West's Best Scenic Drive" by Sunset Magazine
The weather is mild, the traffic is light and most of the ride occurs on secondary highways whenever possible. You may not see a car for miles and miles as you pass through friendly communities. If you're looking for a new ride this year,
we think we've got just the one.
Photo Gallery