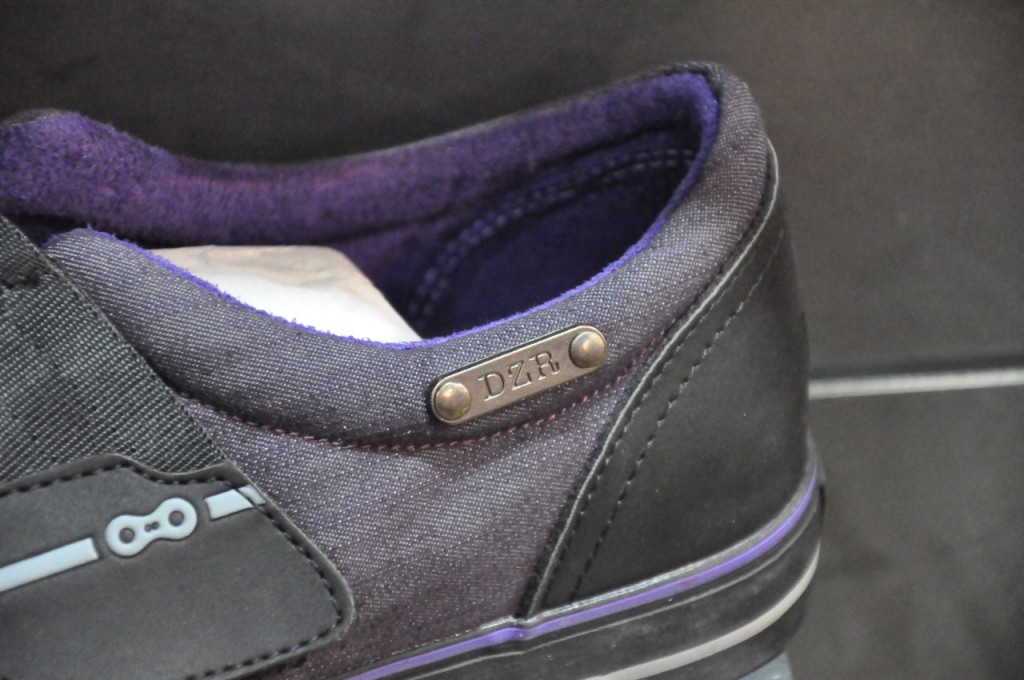 #INTERBIKE REPORT: DZR Shoes
DZR shoes aren't for everyone, and they certainly aren't for those of you who love your sleek SIDIs wrenched down on your foot and clicking around on the pavement. But if you like having the option of a stylish shoe that also clips in, DZR, founded in 2010, is one of the few options out there.
Which is why we were surprised to learn that DZR is putting a lot of energy into designing shoes specifically for other pockets of bike shoes, most notably polo players and downhillers. While those may seem like relatively small audiences, DZR is completely inspired by the talented downhill riders they sponsor and the energetic spirit of the bike polo community, a home-grown sport that never used to have any sport-specific manufactured products. When polo first had it's modern resurgence, riders made their own mallets and spoke guards and got access to courts through less-than-sanctioned means.
The sport-specific shoes they're designing each feature thoughtful elements aimed at supporting the foot while it moves in each activity. And all of their shoes have varying sole options, some extremely rigid and others as flexible as a standard street sneaker.
One of their new options is a variable sole – the rider can dial in their preferred stiffness by switching out the sole as easily as a shoe inset.
DESIGNED TO BE DAPPER
Shane Rattazzi from DZR comes from an apparel design background, and her skills really shine in the shoes. DZRs all have a recognizable refined look. Small touches like mixes of patterns make these a rather dapper shoe and they're known for featuring a lot of herringbone.
STREET SMARTS
We hope DZR stays committed to an urban street shoe that clips in, and wouldn't mind if they started making more women's specific styles. They do carry unisex sizes as small as a women's 6.5. It's refreshing to see a company that understands bikers desire to both have functionality and look good too.
PHOTO GALLERY
---
LIVE FROM VEGAS!
We reported live from Las Vegas for Interbike, the largest bicycle industry trade show. Check out our photos, videos and quick thoughts on Instagram and Twitter @ORbike. Use hash tag #Interbike to see what happened at the event.