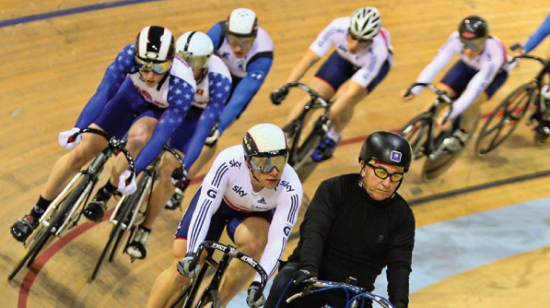 Intrigued by Major Bike Competitions?
Guest Post by Jarno Rekoniusluck
2018 promises to be a good year for fans of cycling. There are plenty of worldwide race options to see. It's fun to travel to the races and watch the big stars of the sport. You can even wager a little cash as several bookmakers have opened up betting online for many cycling tournaments. If you're feeling the desire to compete, there are also many open tournaments for you to try out in 2018. Arguably the biggest and most thrilling is the European Cycling Championships to be held in Glasgow
About the Championships
These championships consist of four different disciplines: mountain biking, BMX, road and track. This is the first time in history that one city will simultaneously host all four disciplines. The ultimate aim is to become the champion of Europe. Glasgow is an excellent setting for the race, with plenty of terrain and landscape options to make the courses exciting, and gorgeous (though we're certain the racers won't have time to notice the Scottish landscape!).
Mountain Biking
The mountain biking challenge in Glasgow will be at the iconic Cathkin Braes Mountain Bike Trails. If you have not entered a mountain biking challenge before, you need to prepare yourself for the ultimate test because this one is steep. If the the thrill of grinding away in the woods on varied terrain gets you all abuzz, this race just might be for you.
BMX
The BMX track for the championships is located at the Knights Wood Park. Before being admitted to race at the Knights wood Park, you first need to participate in three rounds of qualification heats. In these heats, you will race with eight other racers; you need to finish in the top three positions in all three heats to get your ticket the big competition.
Road
Cycling road competitions will be held in the streets of Glasgow into the lush Scottish countryside. There are a number of different distance options in the competition. This is a "bunch" event where you race against hundreds with vehicular marshals in slow pursuit until you reach the tail of the race. It looks like a great course!
Track
Track cycling is going to be held at the Chris Hoy Velodrome, Emirates Arena. Track cycling is one of the most demanding as it is all about your pace, nerve, tactics, technique, stamina and speed. Spectators are certain to witness some incredible top speeds during this event.