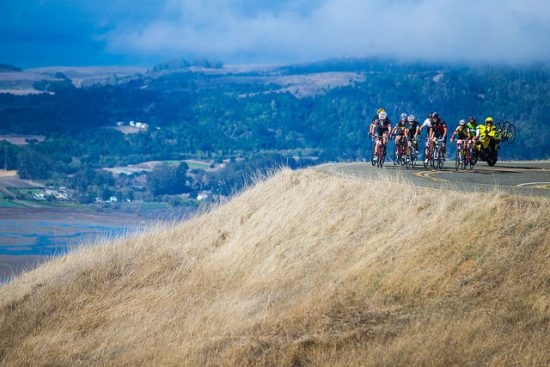 JENSIE GRAN FONDO | October 7 – Marin County
When the Pacific Northwest rains start falling, we head south for one of the most gorgeous rides in the part of the country, the Jensie Gran Fondo on October 7 in Marin County.
Spend an awesome and memorable day with Jens Voigt, arguably the most fun guy in pro cycling, on his namesake ride. You'll be treated to a Pro Tour level adventure with plenty of on course support.
Ride along the world-class roads of Marin County with notable views of Alpine Dam, Mount Tam, Stinson Beach, Bolinas, Point Reyes and Tomales Bay. Select the Shut Up Legs Route (100 miles, 8,055 ft of elevation) to experience some of the very best climbs in all of California. Other routes include a 70-mile with 4,445 ft and a 40-mile with a mere 2,520 ft.
Ample rest stops feature tasty regional treats, full support and a gourmet lunch rest stop. The finish line features a dinner party with beer and plenty of high fives.
This cool ride is well worth the journey to California. There are bike rentals on site (reserve in advance) or you can ship to the event with BikeFlights.