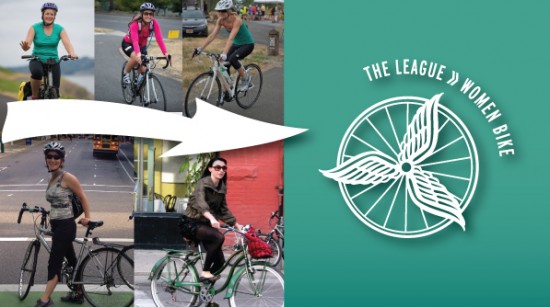 League of American Bicyclists Women Bike Program
Women Bike is a program of the League of American Bicyclists, a long-standing bike advocacy program. There was an era when being a League-certified cyclist carried some serious weight, a testament to ones superior road riding skills and etiquette. It always seemed as if the League's efforts were misspent, after all, debates about how to signal a right hand turn could go on ad nauseam (how about we just point in the direction we're headed?).
Enter Women Bike. With a new logo and a new energetic spirit, the League of American Bicyclists is making an effort to stay current in these changing bike times. It's refreshing and reassuring. Women Bike is an advocacy initiative that aims to increase the number of women who ride bikes in the United States through supportive and engaging efforts.
MORE FROM THE LEAGUE
"In 2009, women accounted for just 24 percent of bicycle trips in the U.S. It's time for that to change.
"The popularity of bicycling is skyrocketing nationwide and interest among women is rising, too. More than 80 percent of American women have a positive view of bicyclists and two-thirds think their community would be a better place to live if riding a bike were safer and more comfortable (Princeton Survey Research Associates national poll, September 2012). Still, women are underrepresented as riders and leaders in many aspects of the bicycle movement.
"As the energy and interest to get more women on bike grows, we need to share our collective knowledge, build a network of female leaders and start working on targeted programs that put more women in the saddle and at the forefront of the movement. The purpose of Women Bike is to serve as a central source of information, inspiration and community."
LEARN MORE
Resources, statistics and additional information are available on the Women Bike page of the League website.