Oh those crazy teachers!
Congratulations to Mara Dale and her merry band of teachers who had a blast riding bikes together this summer.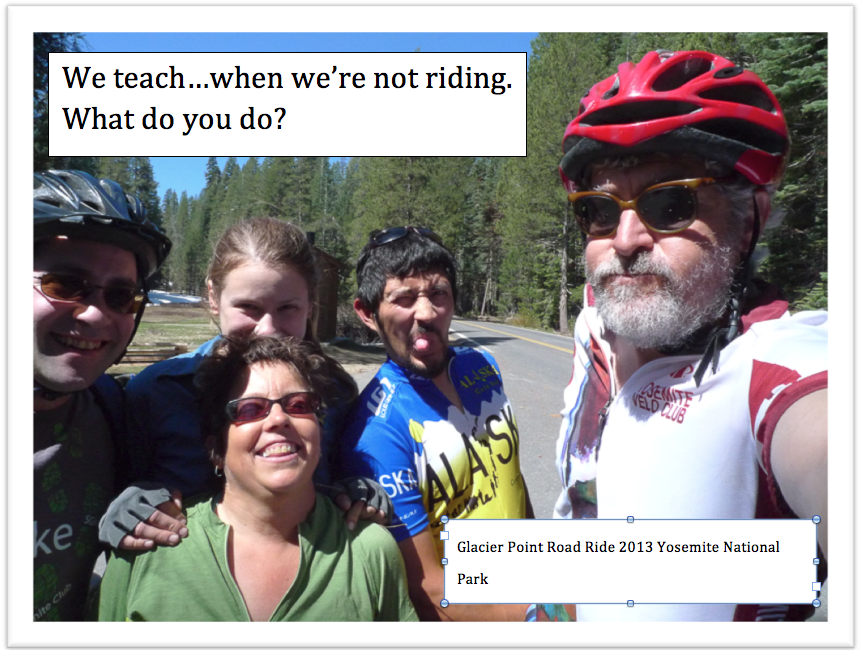 Mara submitted this photo to our "Wish you Were Here" summertime postcard contest, so now she and four of her closest riding buddies (maybe some lucky teachers) are going to Tour de Lab for free!
CONTEST IS STILL OPEN
The riding is still great out there and our contest is open until the end of September. The 2nd place winner will earn a free year-long membership to Portland Bike Club, so keep those postcards coming!