Imagine riding your bike through some of Oregon's most gorgeous landscape without a care in the world – and without having to figure out all the pesky trip planning details.
The brand new Ride the Cascades and Central Oregon ride from BikeVentures Northwest promises just that. With years of route planning experience under their belt, they've crafted a ride that's sure to delight. August 6-11, 2017.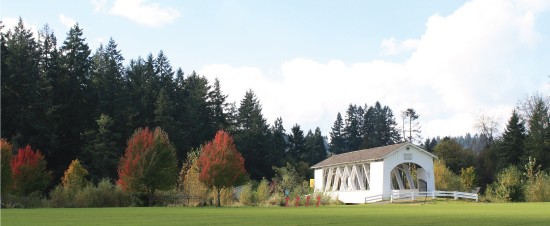 About the Routes
Every day features route options you can can decide how big of a ride you want to tackle. The six days of cycling offer 206 miles to 292 total miles and 7,100 feet to 17,100 feet of elevation.
The journey begins in Estacada and winds along rushing rivers and through old growth forest as the ride takes you through Sweet Home, Westfir, Rainbow, McKenzie Pass, Sisters, Smith Rock and a gorgeous scenic loop in Madras.
Highlights include the gorgeous Aufderheide. This scenic route is a smooth ribbon of pavement that winds under a delicate tree canopy along Cougar Reservoir. You can easily go miles without seen more than one car and the quite surrounding is stunning.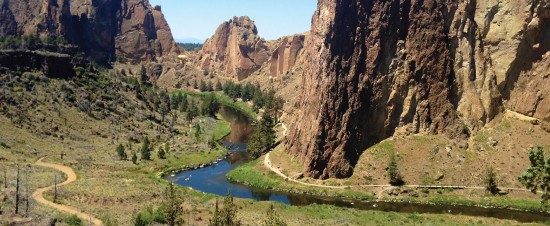 The Relaxed Experience
Transportation, meals and lodging are included in the package so all you need to do is pedal your bike and soak in the landscape.
The nightly stays have been selected for their relaxed atmosphere and serene setting, such as the gorgeous Breitenbush resort tucked in the woods with natural hot springs. You'll also spend the night at the Westfir Lodge, a remote B&B across from the Red Covered Bridge in Westfir. This spot is popular with mt. bikers who flock to the Oakridge region for incredible trails and the lush surrounding of the Willamette National Forest. Proprietor Dawn Hendrix knows exactly how to cater to bike tourists in her charming and welcoming inn.
The ride organizers believe the best way to unwind after a rewarding day in the saddle is to sit in the company of good friends while enjoying delicious food in a cozy setting and they've gone the extra mile to ensure this ride has it all.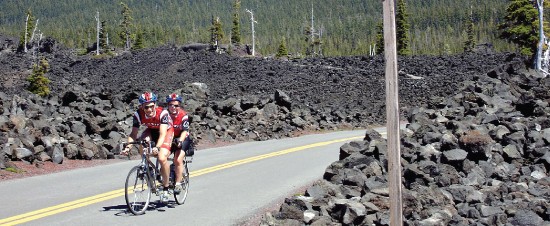 Details
August 6-11, 2017
Six days of riding
206 miles to 292 total miles
7,100 feet to 17,100 feet of elevation
PRO TIP: The ride will fill up fast, so register this month to ensure you get in.