The sun's starting to look like it just might be here for a while, and I don't know about you, but I'm ready to shed the boots, gloves and rain jacket and enjoy some summer riding!
Don't tell anybody, but Pacific Northwest summers are phenomenal. Gorgeous summer bike rides are our reward for biking (or just living) through the dreary, wet winter. In celebration, I've rounded up the best in fun summer gear to get you out on the road, whether you're commuting to work, meeting friends for happy hour on a sunny patio, or out for a long joy ride.
FIRST STEP: SUNSCREEN
One of the best reasons to ride your bike in the summer is to get out and enjoy our rare Pacific Northwest sunshine. Don't forget to protect your skin with a sweat-proof sunscreen that's SPF 30. Bicycling Magazine has a comparison of different brands, you might want to check the Environmental Working Group Sunscreen Guide and be sure to check the expiration date on last year's bottles.
CLOTHING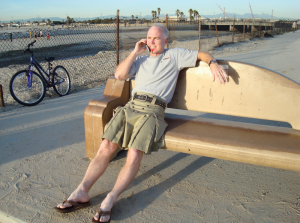 More clothing companies than ever are getting on the Everyday Bicycling bandwagon. This is excellent news for people who are looking for bike-specific comfort in regular-looking clothes. Of course, it's also easy enough to just bike in what you'd normally wear. Most anything that you're comfortable being active in will be good to wear on your bike if you're just making trips around town.
For ladies, riding your bike in a skirt on a warm day is just this side of heaven. (Jealous, guys? Treat yourself to a Utilikilt. It is the Northwest, after all.)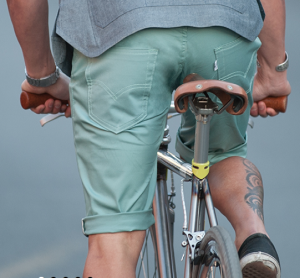 Almost any skirt will work for biking around town, but if you're looking for something to wear on a longer ride, try Sweet Spot Skirts, which are made in Vancouver, WA. They're designed as a coverup to go over bike shorts, and come in a riotous array of prints to match your personality.
Ladies who like the professional look for their bike commute should check out Seattle company Iva Jean, who this year added a gorgeous bikeable pencil skirt, blouse and reflective vest to their line.
Some really great bike-specific pants options have come onto the market for the non-skirted crowd. Men can find jeans, shorts and jackets in Levi's new Commuter collection, while cheeky San Francisco company Betabrand makes Bike to Work Britches in both men's and women's styles.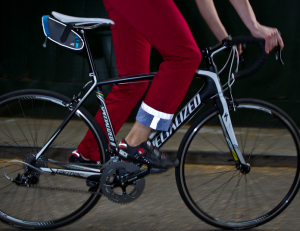 If you're looking for something that bridges the gap between technical bike wear and your everyday clothes, check out Club Ride, from Ketchum, Idaho. Gotta love their technical specs, as well as the "western wear with a twist" aesthetic. PrAna also makes stylish apparel that's functional, with features like built in undershorts, durable fabric and stretchy hemlines for swinging your leg over the top tube.
ACCESSORIES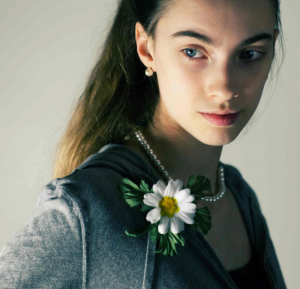 Your most constant accessory this summer will probably be your helmet. Portland's Nutcase helmets come in a colorful array of summery styles, though the minimally-vented design might get a bit warm.
For a more breezy look, check out Lazer's lineup. If you really want to turn heads, get your hands on a Catlike, which still have a very minimal presence in the US so you're sure to stand out in a crowd.
If you like to stay clipped in but want to feel the breeze on your toes, you need a pair of cycling sandals. (No fashion judgements here!) Portland company Keen's makes a Pedal line in both men's and women's models. Your local bike shop may also stock sandals from Lake or Shimano. As with any cycling shoe, make sure it'll be compatible with the pedals you use (read our clipless guide here).
For the fashionistas with a flair for safety, Cole Hahn has released a line of reflective shoes and accessories. (I'm not sure how much good that reflective Kindle cover will do you, though, since I imagine it'd be in your bag while you're riding.) For accessories, check out the super cute reflective flowers from Petal Brite in Portland, sold online through Etsy.
And last but not least, for the DIYers out there: add some reflective bling to the clothes you already have with Beaverton company Fun Reflectors's new line of iron-on reflective icons that you can apply with your home iron.
WHAT ARE YOU WEARING THIS SUMMER?
What do you love to wear while biking in the summer? Share your thoughts below.
---
Jessie Kwak is a writer who loves to type about the good life: travel, outdoor adventures, food and drink, and (of course) cycling.