Guest article by Carla Dawson
Technology and Innovation are Bike Necessities Nowadays
Digital transformation, the incorporation of new technology, is no longer an option in current business culture – it is a necessity. As information transcends continents across fiber optic cables at the speed of light, the sole way of staying competitive is to undergo constant processes innovation. The digital era is disrupting the way the world does business and incorporating new technology into products and services is essential to survival. Take bikes, for example. Bikes embody childhood. They form part of the familial foundation and act as the metaphorical vehicle transmitting lessons from parent to son and daughter. Yet even bicycles, which we might think of as being the simplest ways of getting around, have changed. Two wheels connected via a rusty chain is just no longer enough for the modern traveler. The ways in which the bicycle industry is adapting to the digital era exemplifies how even the most elementary of products are incorporating technology and innovation to meet the demands of today'
Until recently, the classic idea of the bicycle was the only idea of the bicycle that existed.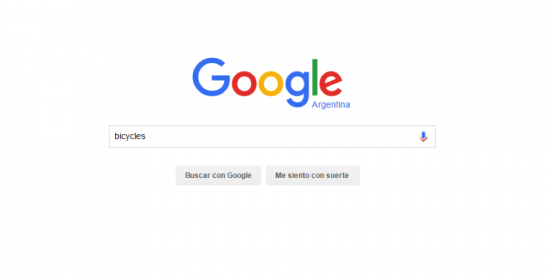 People are now looking for really specific bicycles like e-bikes.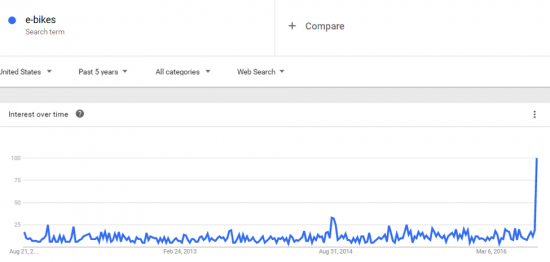 With the digital era comes massive segmentation. Consumers have an overwhelming amount of options. Purchases are decisions informed by hours of research. Consumers don't just search for "bicycles," but for "e-bikes," "folding bikes" and even "electric folding bikes." These types of searches did not exists even just 10 years ago. While people have always been interested in niche products, it was only with the age of the digital era that people were given unprecedented access to these markets. Prior to the internet people had to settle for "massive consumer products" found at their local stores. The world wide web and technology have simplified getting niche products because now consumers can get as specific as finding "red electric bikes" with little effort.
Companies now have to learn to give people/consumer what they really want and to use technology and the internet to market their products. So what do people want these days? Here is one way to look at it;
Consumers want what they have always wanted except now they don't have to settle for what's found at their local stores. They can now choose almost any product in the world and technology is something consumers want these days.
Gi FlyBike and Go Pro are great examples of extremely innovative technology products that provide detailed features that make them more than simply a bike or a camera.
GoPro is a fantastic example of how a small innovative company launched a successful niche product because it included technology and innovation. GoPro is only a 10 years old company yet it quickly managed to excel past large camera brands thanks to great product development, a niche focus, marketing and timing. There are many mainstream camera companies that should have beat GoPro to market but they didn't. Surviving the digital revolution is a huge challenge for bike companies – and it is all about being innovative.
In a world that is changing more quickly than ever before, companies that adopt cultures of innovation to keep their products fresh, relevant and interesting will be the ones to succeed in the modern market. We love that the bike industry is a big part of this innovation.