Photo by Free-Photos / Pixabay License 
Cycling isn't just an amazing way to get around, it is also a fantastic way to lose weight, keep healthy, and get to know people who share the same passion for cycling as you do.
In a time when more and more people are considering the ecological implications of their lives and methods of transport, cycling also offers a low-carbon alternative to cars and public transport and is an easy way to exercise as part of a healthy diet.
Despite its benefits, however, cycling often plays second fiddle to cars and buses when it comes to being able to safely use the roads. In most cities in the US, cycle lanes are not well implemented, and cycling around inner-city roadways runs the gamut from challenging to outright dangerous.
Thankfully, this isn't the case for all cities in America. Certain cities across the US have set themselves up as havens for cyclists, and in this article we will be exploring three of the best cycle-friendly metropolises.
Seattle
Seattle is currently in the middle of an employment boom; 60,000 new jobs have been created in the city over the last decade. Because of this influx of new workers, the city council has been putting an unprecedented level of thought into the design of their cycle lanes.
Rather than just lines of paint, Seattle makes use of protected cycle lanes that have concrete buffers to protect cyclists from other road users and rails at intersections for riders to lean on for support.
The city also pledged an additional $8.35 million for protected bike lanes and plans to introduce low-stress neighborhood greenways to connect existing protected cycle paths.
Seattle also has a blooming cycling and coffee shop culture, with start-ups like Lime bikes enabling people to cycle from one hot spot to the next.
Seattle is famous for more than its coffee shops and cycle routes, however. If you're a sports fan, it's only a short cycle from the city center to the University of Washington and Husky Stadium.
The Washington Huskies are the favorites to win this year's Pac-12 Conference Champions spot and are looking to set right a close defeat in last year's Rose Bowl, so if you do have the chance to take in a game, you can expect some exciting football.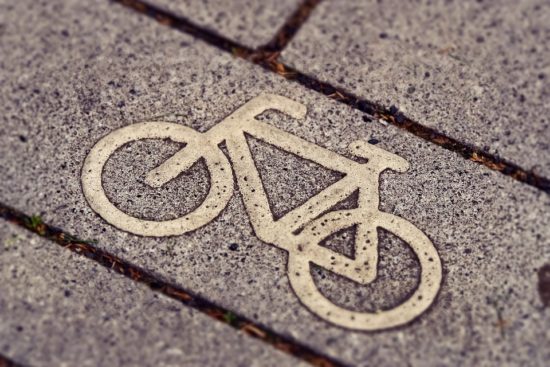 San Francisco
San Francisco is an excellent example of what can be done when a city tries to keep cyclists safe and encourage the use of bicycles. In 2010 there wasn't a single protected bike lane in the entire city.
Since that time, the city has invested more than $112 million in cycle-related infrastructure, and now there are nearly 20 miles of protected bike lanes across San Francisco.
The city is most famous for the Golden Gate Bridge, but places like Fishermans' Wharf, Pier 39, and Ghirardelli Square are also high on most people's sightseeing list. Thankfully, all of these places are now easily accessible by cyclists.
Fort Collins
While the other two entries among our top-three cycle-friendly cities have been large metropolises, Fort Collins is a great reminder than you don't have to be a giant city in order to implement a range of bike-friendly advancements.
Fort Collins makes great use of multi-use paths that criss-cross the city and pass over, or under, major roadways. There are, in fact, 45 of these grade crossings in the city, which means you can basically cycle from one end of city to the other without needing to interact with traffic.
These multi-use paths also head out of the city to a range of local mountain bike trails that have made Fort Collins a very popular destination for cyclists in recent years.
A great indicator of the fact that Fort Collins has been successful in its attempts to encourage cyclists and keep them safe is the fact that the city currently plays host to more cycle-friendly businesses than any other city in the U.S.
Cycling Heaven
So, there you have it—three excellent examples of places where cycling has been made a safe and acceptable way of life, not just an odd hobby that gets in the way of traffic.
Seattle and San Francisco's range of protected bike lanes make them ideal for cycling tourists, while Fort Collins is a great destination if you want to head out on your bike, but not run into those big-city crowds.