Consistently voted Best Bike Ride by the readers/riders of ORbike.com
We ventured to the tiny remote town of Powers, Oregon for Tour de Fronds, a ride you've probably heard us talk a fair bit about.
We were so curious: Best Bike Ride in Oregon
Every year we survey the readers of ORbike, real people who ride the events we talk about. And every year, Tour de Fronds, a ride of only about 200 people, tops the list.
Just how does this small ride in the woods earn the Best Bike Ride honor every year? We had high expectations, and Tour de Fronds completely blew us away.

Stunning Routes + Route Options
The routes were stunning, perhaps the best we've ever experienced in Oregon, and nearly free from cars. The gravel was awesome. The routes are also very thoughtfully designed to each cater to a different type of rider. We met many traveling groups who split up for the ride portion, each choosing their own experience, and returning to the campground afterward to celebrate together.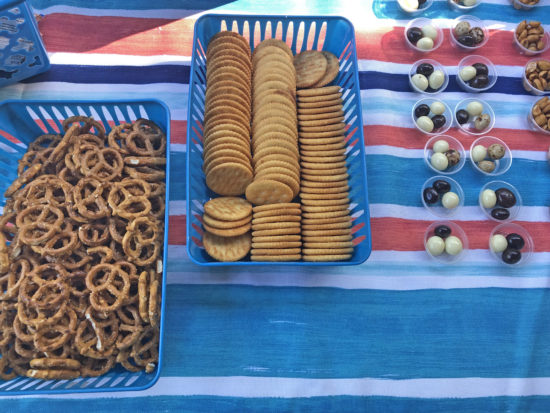 Incredible Ride Features
The volunteers are oh-so-friendly, there is camping at the start line (that's where most riders stay) and this ride is truly making an economic impact on the town of Powers.
The snacks are pretty excellent. From homemade "monster cookies" and "dilly crackers" (addictive!) to nutritious options, there was no way to go hungry on this ride.
Friday night features an optional pasta dinner with live music at the campground a chance to check in for rider materials and meet the other riders. After the ride there's a delicious lasagne dinner featuring a huge spread of homemade desserts (they were outstanding). And on Sunday, there is an optional Father's Day Pancake Breakfast, a nice way to close out the event and say goodbye to new friends (we did).

The Entire Town Welcomed Us
The town definitely rolled out the welcome wagon! Specialty bike signs were all over the highway leading into town, along farmers' fences and all throughout town. We definitely felt welcome in Powers!
We'll be Back Next Year
The striking Coquille River snakes all the way around the town (and along the route) with campsites and swimming holes at every turn. Two things are for certain: We'll be riding Tour de Fronds next year, and we'll make it a much longer visit.
Photo Gallery