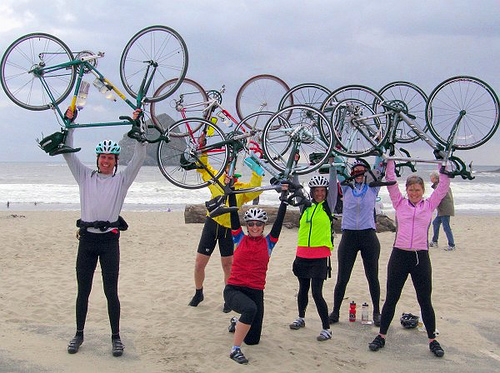 You've signed up for a distance ride, now what? If you ride regularly for work and errands, chances are good that you can tackle 75 miles with little effort. The bonus of doing a supported distance ride is that you won't have to carry much more than a couple water bottles, allowing you to ride with greater ease.
Gearing up for the ride is still a good idea. Review the routes in advance so you are familiar with the terrain and the elevation gain. In terms of Oregon supported distance rides, 9,500 feet of elevation gain is on the extreme side and 4,000 feet is fairly moderate. Anything under that and you're in flatlander territory. In the two weeks before the ride, make sure you get out for at least two long stretches of riding, preferably with some hill climbs.
The day before the ride, eat well and drink plenty of fluids. Moderate stretching and light riding will also help set you on the right path toward a comfortable ride.