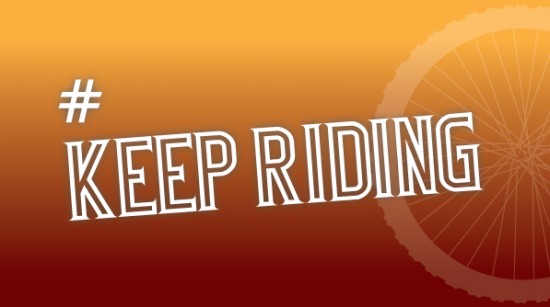 Whatever Winter Throws Our Way, We Ride On
#KeepRiding
This little hash tag means so much to us.
We started the #KeepRiding campaign to encourage people to ride their bikes all winter long. We're providing resources throughout the season here on ORbike.com and on Twitter. Tune in to learn more.
EVERY ONCE IN A WHILE
Winter Riding doesn't necessarily mean you have to be hardcore and trudge through the dreary weather Every.Single.Day. No, we're not purists. We believe that simply hopping on your bike once a week or so can do wonders for stretching your legs, for your health and definitely for your outlook on life.
That's why we're dedicated a lot of our energy to sharing ideas an inspiration to help you stay motivated to ride your bike this winter. And what a great winter to get started; it has been rather mild and dry overall.
JOIN THE CONVERSATION
What holds you back from riding? The dark? The cold? The rain? Share your frustrations below.
What motivates you to ride? Is it a beer after work? A hot bath? Take-out dinner? Share your ideas below.
We want to hear from you! join the conversation, and #KeepRiding!
READ MORE
Follow us on Twitter HERE where we're sending out tips every day
Read all of the #KeepRiding articles on ORbike.