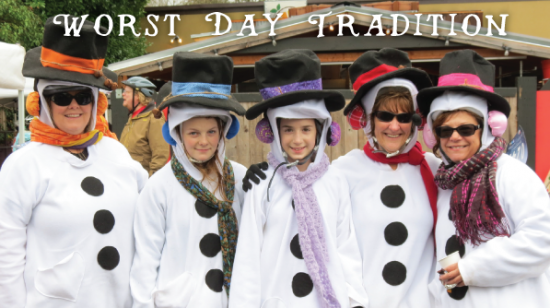 Worst Day of the Year Ride
Mark your calendars!
WORST DAY OF THE YEAR RIDE | February 12 – Portland
When wintertime comes around, bikers all over the Portland region are overcome by a giddy excitement and a somewhat clinical madness.
Doctors scratch their heads at this wild desire to don a costume, hop on a bike rain or shine and consume truckloads of doughnuts. The epidemic, which is headed our way this February, is known as Worst Day of the Year Ride Fever. Symptoms include euphoria, an insatiable desire to talk with strangers, a craving for beer and the strength to pedal for miles, even in the rain.
This beloved event is a Portland tradition 16 years in the making. New this year, the event includes an indulgent chocolate fountain at the finish line.
MORE INFO >