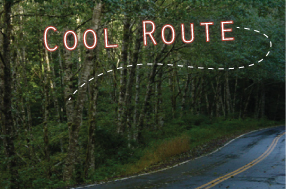 COOL ROUTE: Forested Saltzman and St. Johns
We love this route for so very many reasons! The climb up Saltzman Road through Forest Park is both serene and challenging, but not TOO challenging. It's a steady climb up, never too steep. In fact, it rarely gets beyond 4% grade. The route takes Newberry Road down, a steep and winding descent that's either terrifying or thrilling, depending on how much you like steep descents! Ride at a speed where you always feel in control of the bike – some of the turns are shockingly steep.
This route comes from the Best Bike Rides in Portland book by ORbike editor Ayleen Crotty and published by Falcon Guides.