Portland's Wacky Winter Bike Party
Sunday, March 19, 2023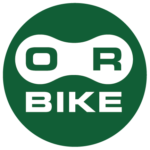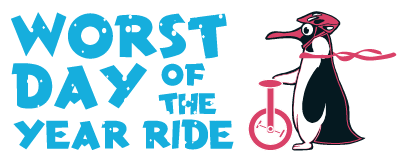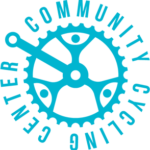 Check out all of the fun stuff...
Great Routes! The Perfect Something for Everyone.
Like it flat? The core route is 15-miles long, exploring the neighborhoods and bike ways of Portland's east-side (including the new Earl Blumenauer Bridge).
Consider adding an 8-mile, pancake-flat extension to Sellwood (new Sellwood Bridge, new Naito bike way) and/or a 17-mile loop past Cathedral Park and Kelly Point, where the Willamette meets the mighty Columbia. (University of Portland, Smith/Bybee Wetlands, Columbia River Slough Trail)
Choose from 15, 23, 32 or 40-miles.
Want a hillacious challenge? Warm up on your way to Sellwood, one-mile later you begin climbing up and keep climbing up bike paths, up tiny roads, up 11-miles to Portland's highest point, Council Crest. Relish the speedy descent past giant historic homes before rejoining the flatlanders at the waterfront en route to the Half-time Party!
It's 32 miles on its own or you can add another 17 flat miles with the Northern Loop.

Complete details on the ROUTES page.
Yummy Breakfast
Piping hot Nossa Familia Coffee, freshly-baked Franz Bakery Doughnuts, Muffins and Bagels, Bananas, Hard-boiled Eggs, Oranges, and more.

Thun

der

ing Start
The Last Regiment of Syncopated Drummers
Guaranteed to raise the hairs on your neck.

10:00-10:30am
"Half-time" Party

Breakside Brewery: 11:00am - 2:00pm

Waffle Fries w/ blue cheese dip

Indoor & outdoor beer gardens

Hot Chai from Kinglet Tea

Cookies and other nibbles
Awesome After-party

Indoor and outdoor seating (covered)

Marketplace with deals and steals

Hot soup bar and lunch buffet
Music, dancey guys and lots more!
          Noon-4pm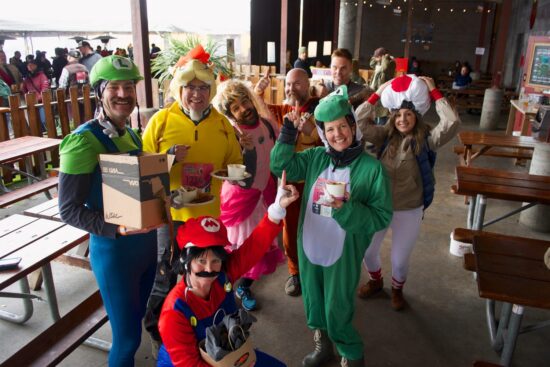 The Perfect Lunch
Three-bean Veggie Chili & Fixins'
Gooey, Grilled Cheese Sammies
Huge Costume Contest
Awesome prizes in 4 categories: Weather-themed, Group, Most Elaborate, and Punniest
Prizes include ride passes, gift certificates, jerseys, food and beverage, event swag, gear and goodies.
You could be next year's model!
5-Story Chocolate Fountain
Dip fruits, cookies, and marshmallows in the cascading chocolate waterfall....yum!
Benefiting the Community Cycling Center
The Community Cycling Center loves Portland and bikes. So they put the two loves together, creating a non-profit organization on a mission to broaden access to bicycling and its benefits.
They offer community programs that get more of our neighbors feeling the freedom of two wheels. They teach kids and adults how to ride safe, be their own bike mechanics, and get more confident behind the handlebars. And with a full-service bike shop selling new and used bikes, parts, and repairs, the wheels of this idea keep on turning.
More fun than a barrel of monkeys