We love to promote events in Oregon and to help you find your next bike adventure! Please note – ORbike does not organize rides. Always verify event details with the event organizer before heading out for the day.
ORGANIZERS: ORbike goes out to 50,000 regional cyclists. How are you promoting your event this season? Contact us!
Strawberry Century
June 8, 2019 @ 7:00 am

-

5:00 pm

$40 – $50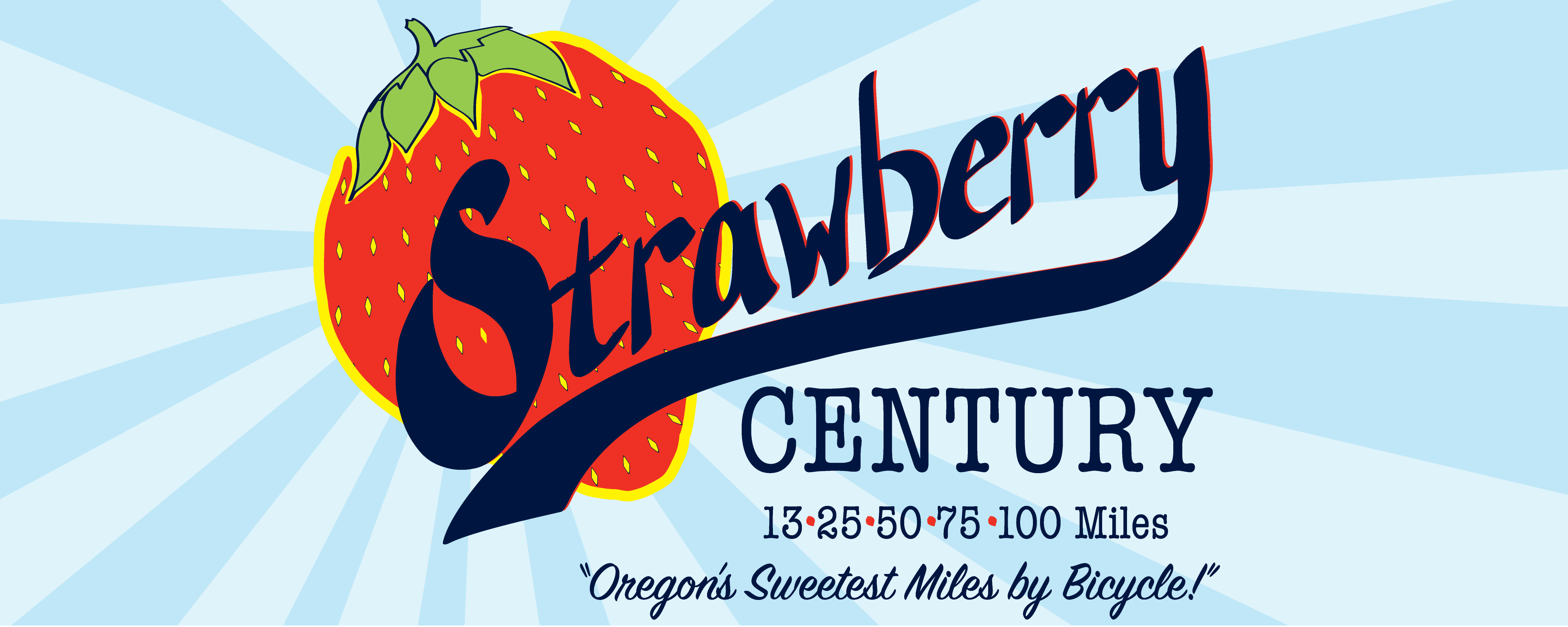 In 1870, Oregon pioneer, James Lindley, planted a modest crop of strawberries in the fertile soils of the Mid Willamette Valley. Within half a century, other local farmers followed suit, and more than 600 acres of strawberry crops existed in and around the Lebanon area, close to the banks of the Santiam River. The small rural town of Lebanon, Oregon quickly became known across the country for its sweet, deep red, strawberries, producing and exporting as many as two hundred tons of fresh strawberries a year.  In 1909, the city of Lebanon organized the first ever "Strawberry Festival" to celebrate the growth and progress that the strawberry industry brought to the region.
Though the number of strawberry crops throughout the Linn County region has declined over the years, the Strawberry Festival continues to draw the community of Lebanon together each June. As an ongoing tribute to the economical, and historical foundations of the city, the Santiam Spokes Bicycle Club started hosting the Strawberry Century in 1992, drawing cyclists from across the Pacific Northwest, and showcasing the ripe, scenic farmlands that put Lebanon on the map over a century prior.
So grab your friends, and plan to make some new ones, as you saddle up and set out for 13, 25, 50, 75, or 100 scenic, low traveled back-roads through the same farm lands that drew Lindley in 1870. Around every rolling turn, and at the top of each climb, is a new and breathtaking sight to behold. There's a reason we've been voted the #1 Bike Ride in Oregon for 2017 by ORBike.com, and it isn't just because of the heaping portion of fresh strawberry shortcake served to each rider at the end. 
​Mark your calendars now, and plan to join the Santiam Spokes in Lebanon, Oregon on June 8, 2019 for your most memorable ride of the cycling season.