Spring is here and you want to get riding again, so here are some tips for getting back in the saddle. A lot of these tips may appear to be for newer riders, but every experience level may find some inspiration for setting and achieving your next riding goal.
Our Motto: Ride your Ride
Bike riding is many things and whatever your reason, we say ride your ride. Have fun, push yourself, take on new challenges, make it an easy ride, and take advantage of every tailwind.
Every Mile Counts
It can be too easy to compare yourself only to others. I believe that you should mostly compare yourself to you. How does this year compare to last year? How does this ride compare to the last ride? Every mile in the saddle counts towards your goal.
Reduce Decisions – Routines Lead to Consistency
Life is generally busy and routines help make the process of riding easier when time is short. The only decision is that you are going to ride, the rest is put into a form of auto-pilot.
Get your gear in order – make it easy to get started and that includes how you put it away
Have a few set routes – A one hour, two hour, three hour loop
Embrace knowing your routes – Repetition will aid your training in not focusing on the route now that you will know each turn. Now you can either just be on auto-pilot or on a new skill during you ride.
Do some hill repeats – Go up, go down, repeat.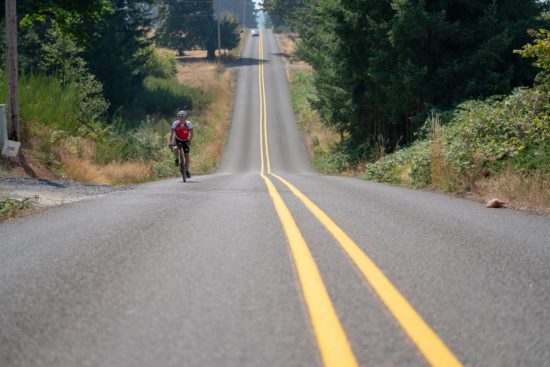 Fitness and Fun
Not every ride needs to end with you completely depleted. You have to know how to push yourself and when pulling up is the better way to go (see point on every mile counts). Some rides will be harder than others and that is just fine. You know how to push yourself.
Training to Ride More
For most of us, the point of riding is to be able to ride more miles. Listen to your body and be on the lookout for injury prevention.
Stretch, stretch, stretch, do it on the ride too.
Drink water, plenty of water
Be extra cautious on the road and take your time. They sweep the roads before the Tour de France, they do not do that before your ride.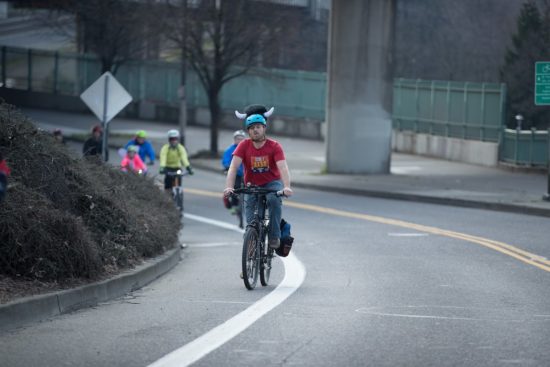 Build your Confidence
There are many aspects to cycling that require building confidence. This can be learning new skills, such as drafting or hill descending, or even just riding in a group. As part of the "ride your ride" mindset know when to push yourself to build your confidence.
Have fun riding!