Shopping for people isn't always easy. Fortunately if they are cyclists, it is. There are a wealth of clever gifts out there for cyclists, and any one of these is sure to delight!
We put together a list of our favorite items, from splurge-worthy to modest and everything in between. The are a million cool gadgets and gear ideas for cyclists, but these are the few that have us most excited.
Oregami Luggage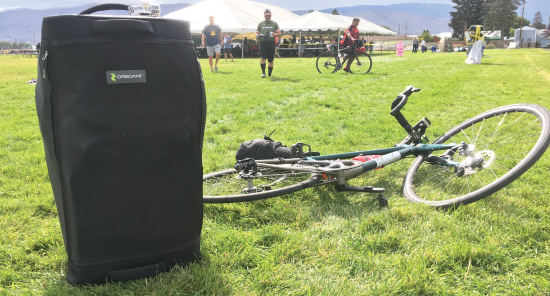 Perfect for multi-day supported bike trips like Cycle Oregon. The multiple compartments make space for your helmet, and keep your chamois and your toothbrush very, very separate.
Oregami Luggage is based in Oregon and they understand the intricate needs of the bike obsessed, and they aim to make life on the road easier.
Walnut Studiolo Little Lifter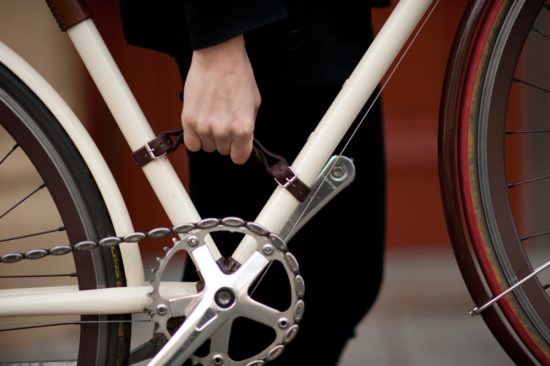 Walnut Studiolo us known for their fine leather bicycle accessories and the Little Lifter is one of their most clever. This tiny number packs a punch. The durable leather is made to last and is comfortable to hold, making it easy to carry your bike in style whenever you need a little boost.
Sugar Wheel Works Wheels
The wheels on your bike are one of the most important investments you can make. Most people ride the wheels that come stock on their bike, and replace them when necessary by machine built wheels from a bike shop.
When you ride sub-par wheels, you're missing out on sweeter rides.
Sugar Wheel Works is a wheel building shop in Portland that ships worldwide. They work closely with all of their customers to design a wheel to meet the customer's riding style, aesthetic and budget. Most hubs can be re-built over time, making these wheels an excellent investment in your bike life. Owner and Master Wheel Builder Jude Gerace is widely regarded as one of the world's most knowledgeable wheel builders.
For holiday gift giving, Sugar Wheel Works offers gift certificates.
Showers Pass Waterproof Socks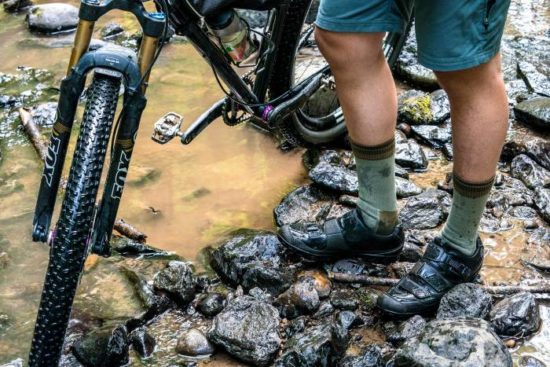 Whether you commute to work or tear it up on the trail (or a combo of both), you know that not many things ruin a ride faster than cold, soggy feet. That's why we love the bullet proof waterproof socks from Showers Pass.
The company, based in Portland, is known for their well waterproof gear that is made to last – even when enduring the rigors of everyday cycling.
Anker Solar Panel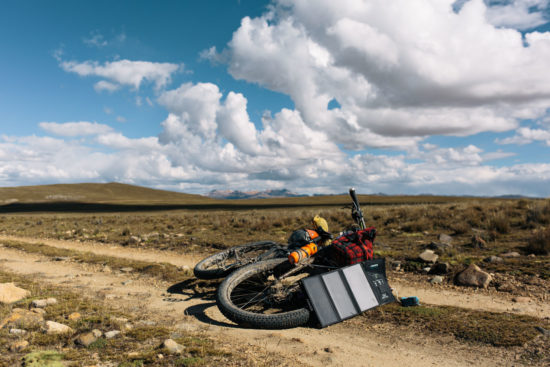 When it comes to finding durable gear that lasts under the most rigorous conditions, we turn to Bikepacking.com, an excellent source of authentic info by people who truly ride – hard, remote and rugged.
The Anker Solar panel is a compact, reliable way to keep devices charged while out on the open road.
READ BIKEPACKING.COM'S FULL REVIEW >
Maker Made with Love – Bike Craft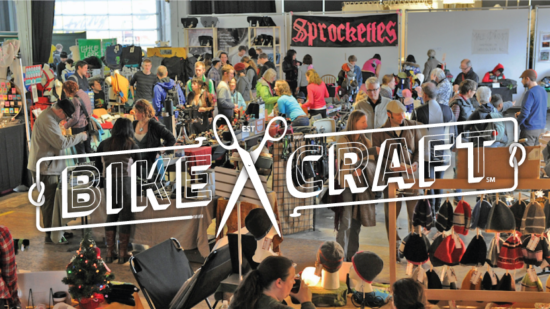 Bike Craft is a holiday bazaar packed with maker made bike themed items, one stop shopping for all the bike lovers in your life. From small to large items, you'll find a little of something for everything.
If you hate shopping, don't worry: Bike Craft far more fun than the stale chaos of the mall or seclusion of online shopping. Filmed by Bike is styling out the event with music and a popup theater showing favorite bike movies from over the years while serving up their creative PedalPop popcorn.
Give the Gift of Rides!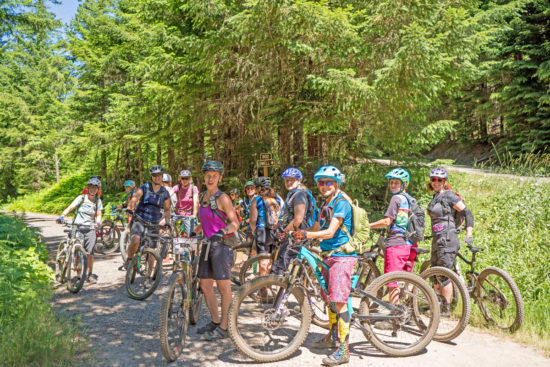 Gift certificates to rides are the perfect way to ensure you have all your favorite riding buddies along for the ride!
Contact the individual rides to inquire about a gift certificate.
Happy Holidays!
From all of us at ORbike.com
---
Article headline photo courtesy of Walnut Studiolo