Considering that the entire state of Oregon is a virtual Eden, the namesake Oregon Garden must be an agricultural phenomenon of epic proportions! The truth be told, it does not disappoint. The 80-acre campus is home to over 20 specialty gardens, a converted riding pavilion, a 100-room boutique hotel, an hourly tram tour, and the only Frank Lloyd Wright House in the state.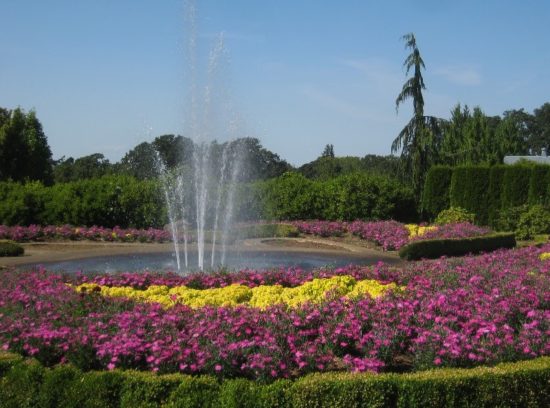 Just 50 miles from Portland, 20 from Salem, Silverton has been named one of the "10 quaintest towns" in the US. Restaurants, antique shops, and cafes queue up along the downtown Silver Creek, the tributary from the mighty Silver Falls. In fact, one of Silverton's monikers is "Gateway to Silver Falls," the largest of Oregon's state parks. Don't leave before touring the town's display of murals, including Norman Rockwell tributes and Bobbie the Wonder Dog, who traveled 2,500 miles to rejoin his family. And how does Silverton cool and filter its wastewater? Why through a series of ponds and natural aquifers in The Oregon Garden, of course. Add to that composting, green roofs, edible plantings, and algae control, and you have a paradigm of sustainability.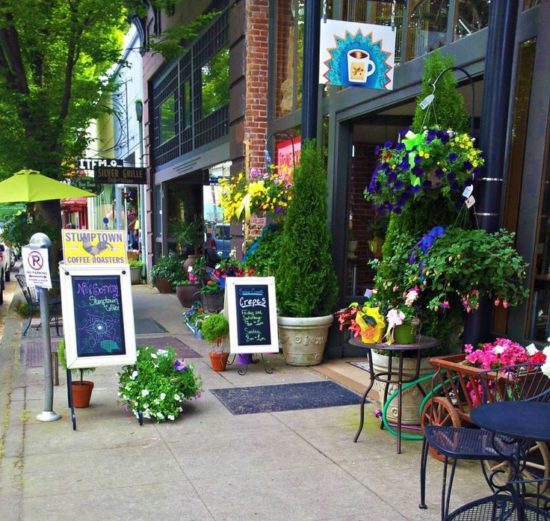 But the gardens steal the show. They are divided into theme gardens which flow seamlessly from one to the next. Though too many to list, highlights include the Rose Garden (of course), the Children's Garden's Hobbit House, the amazing water gardens, the Tropical House, and the Conifer Forest, boasting the largest collection of mini and dwarf Conifers in the US! If 80 acres and dozens of gardens sounds daunting – never fear, there is a free tram tour every hour.
And if that is not enough, the Gordon House is the only Frank Lloyd Wright house in Oregon (and the only one in the Pacific Northwest that you can visit). Marvel at some of the famous architect's inventions like pocket doors, in-floor outlets, and recessed lighting.
Yes, the Oregon Garden has lived up to its lofty aspirations. It is a sanctuary, a classroom, a retreat, a canvas. It is beautiful and wonderful and rightfully assumes its role as The Oregon Garden.