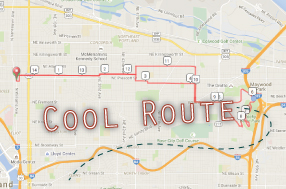 Cool Route: Rocky Butte Loops
This fun little route will give you some climbing – it makes for a great training ride if you're getting ready for a distance ride – do it more than once. Trust us!
This route comes from the Best Bike Rides in Portland book by ORbike editor Ayleen Crotty and published by Falcon Guides.